10 Famous Dishes of Kerala
Traveling isn't just about seeing place and witnessing the beauty around. It is about blending in the culture, taking a taste of it and being a part of it. Especially when you are in a place which has its own unique traditions and culture. Amidst all this one thing can't be missed. It is the food and variety of dish that one gets to try when he sets his foot out to wander around the world. Here we are in the God's own country and with the delightful nature you also get the delicious food. Isn't it a double treat for us?Here are few of the food dishes that one must try in Kerala.
1. Sadhya
Served on the banana leaf, this plate full of several delicacies of Kerala is one thing that you will surely get to see and eat a lot in Kerala. The plate is full of as much as 24 different varieties of Malayali dishes and that does not take into account the sweet dishes. A vegetarian plate contains avail (mix vegetables), kaalan (dish made of yam and yoghurt), thoran (dried vegetable with coconut), kichadi (Cucumber roasted in coconut), Pachadi (sweet made from pineapple or grapes), pulinchi (ginger and tamarind flavored dish) served along with rice and sambar. Rasam and curd are a must have of Sadhya and Payasam is the main dessert.
2. Spicy Chicken Fry
Or as they like to call it, Nadan Kozhi Varuthathu. This isn't the ordinary bland chicken fry but the southern version of the dish that is loved throughout India. The chicken is pimped up with the variety of spices of Kerala along with onion, garlic, chili, vinegar and coriander that adds to its fiery taste. To make it look more authentic it is served on a banana leaf for you.
3. Kerala prawn curry
Coconut is the main ingredient of most of the dish you would eat in Kerala. This one dish will give you the reason why do they prefer it so much. Kerala prawn curry is cooked exclusively in the coconut milk along with a variety of homemade spices are added to it such as chili, salt, pepper. Jaggery is added for its further taste and then curry leaves for that drooling aroma.
4. Kerala style fish molly
The mildly spiced fish in the Malayali style is everyone's favorite in Kerala. You'd love it too if you love fish. The fish is marinated in a number of spices from the spice field of Kerala and curry is prepared with utmost care and time in the coconut milk along with pepper, garlic, onion, and ginger. The medley of spices, fish and coconut milk is a complete delight to savor in Kerala.
5. Nadaan beef fry
The beef in the very own Kerala's style is one of the must-haves for the nonvegetarians. The beef which is cooked till it becomes soft for you to experience each flavor that has been added to. It is coated with the paste of curry leaves, ginger-garlic, and mustard seeds. The dish is best enjoyed with Malabar parotta.P.S- They like to call their parathas- the parotta
6. Appam with Stew
Appam, if I simply put it, is rice pancakes which are as delicious as pancakes and the best part is you can team it up with the variety of curry dishes that you get in Kerala. Replace your rice, parottas or dosas with the appam and enhance your meal. Stew that you get with appam is cooked in coconut milk with chunks of nicely cooked meat or chicken added to the spiced gravy.
7. Malabar Biryani
Who doesn't love Biryani? And would you not like to add one more variety of Biryani to your taste buds? Malabar Biryani is extremely rich in the spices which come fresh from the spices gardens of Kerala. The chicken is well cooked for a long time and so is the Basmati rice to give it a heavenly taste. You can enjoy your biryani with curd, boiled eggs (as Malayalis love it) or salsa or pickle.
8. Payasam
Payasam is the ultimate dessert to end your meal in Kerala. It is the Southern version of Kheer. It is also served at the end of Sadhya. There are three types of Payasam that you can try in Kerala- milk, rice batter and lentil. The only spice added to it is cardamom which gives it the soothing aroma. The dish is prepared in ghee with a variety of dry fruits such as raisins, cashews etc.
9. Karimeen Pollichathu
This palatable dish will surely be served to you if you make your stay in the houseboats in Alleppey. The fresh fish caught from the backwaters of Alleppey is wrapped in the banana leaf to marinate it with the various spices of Kerala. The dish is further grilled to add the crisp taste and the aroma of spices to it. It is served in the banana leaf along with the famous coconut chutney and salad.
10. Chattipathiri aka Magpie
Chattipathiri is a famous dish of the Malabar cuisine which has a lot of similarities with Lasagna. Just that it is prepared in Malabar region and as a dessert. It is a multi-layered dish filled with a variety of dry fruits and spices mixed with the flour. It is generally consumed in the month of Ramadan to break the fast. If you get your chance at it, you wouldn't want to miss this delicious dessert for the world.
Recent Blogs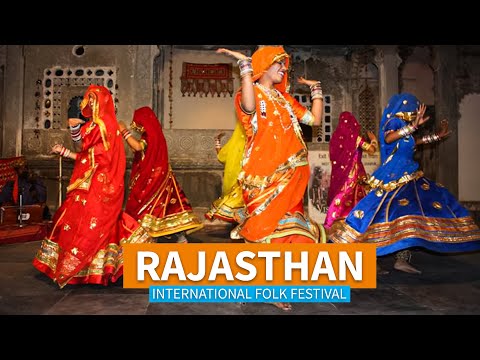 In October. 2012 a group of fellow travelers made a choice to attend the Rajasthan International Folk Images - These flashing images paint ... know more